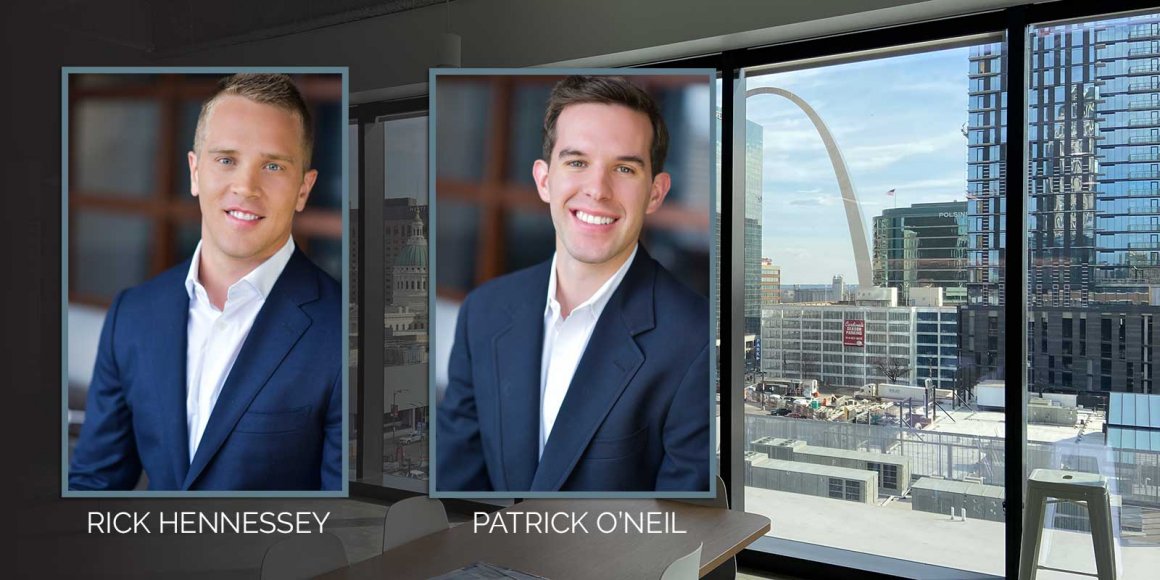 September 2015
ButcherJoseph & Co. is pleased to announce that Rick Hennessey and Patrick O'Neil have joined the firm as Analysts. Both Rick and Patrick will work from the firm's headquarters in St. Louis. Their responsibilities will include conducting financial analysis and developing presentation materials in support of the firm's valuation and advisory practices.
Alberto del Pilar, a managing director with ButcherJoseph, stated, "It is a true pleasure to welcome two professionals to our growing team. Both analysts bring a record of academic and professional achievement demonstrating their analytical capabilities, work ethic and ability to contribute to our firm's ongoing commitment to client success."
Prior to joining ButcherJoseph, Rick held a Senior Financial Analyst position at VMG Health in Dallas, where he accrued significant business enterprise valuation experience and in-depth knowledge of the healthcare industry. Rick earned his Bachelor's Degree in Finance with Magna Cum Laude distinction from the University of Notre Dame. As a native St. Louisan, Rick graduated from the Saint Louis Priory School.
Patrick holds a Bachelor's Degree in Economics from Princeton University, where he served as the captain of the varsity soccer team. After pursuing an opportunity to play soccer professionally, Patrick first joined the firm through the ButcherJoseph & Co. Internship Program. He is the third professional hired out of our internship program.
About ButcherJoseph & Co.
ButcherJoseph & Co. ("ButcherJoseph") is an investment bank headquartered in St Louis with coverage in Chicago, Washington, DC, and Charlotte, NC. ButcherJoseph provides investment banking advisory services to middle market companies. With more than $5 billion in successfully completed Employee Stock Ownership Plan ("ESOP") structured transactions, ButcherJoseph is known as a leader in the ESOP field.