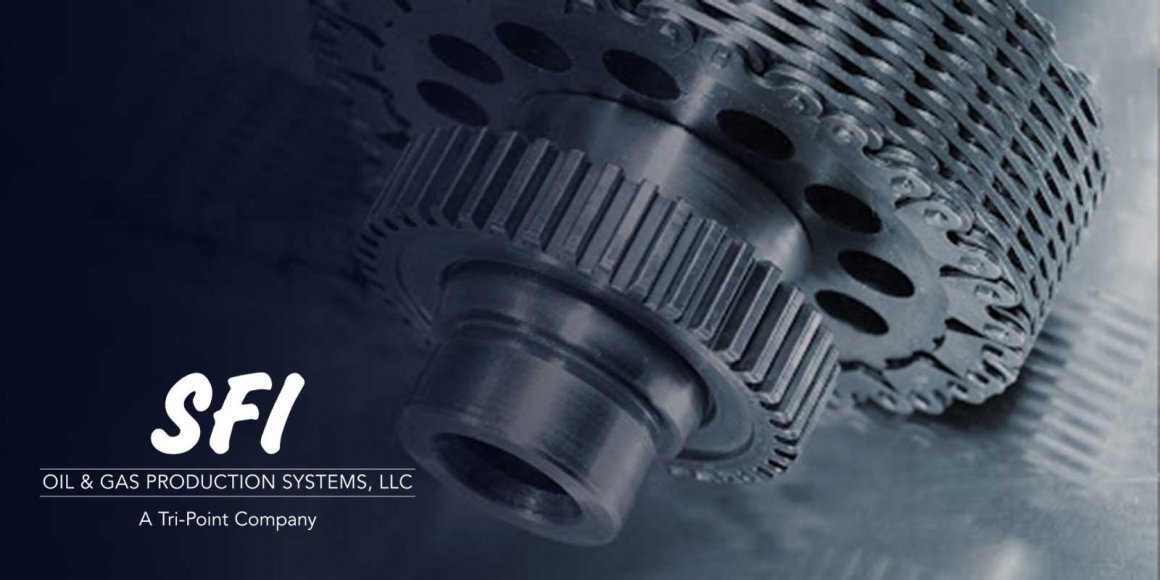 February 2017
ButcherJoseph & Co. served as exclusive financial advisor to Superior Fabrication, Inc. ("Superior" or the "Company") in its sale from the Superior Fabrication Employee Stock Ownership Plan ("ESOP") to Tri-Point Oil & Gas Production Systems, LLC ("Tri-Point"). Tri-Point is a portfolio company of First Reserve, a leading global private equity and infrastructure investment firm exclusively focused on energy. The transaction officially closed December 2016.
Superior's CEO Terry Morse expressed, "This is certainly a pivotal moment in our Company's story. As most executives can attest, assessing strategic alternatives to best position a company for optimal success can be a daunting process, especially while staying focused on day-to-day operations. We were grateful to partner with ButcherJoseph who helped us evaluate all of our options, and guide us through a successful determination and transaction process."
ButcherJoseph Managing Director, Jeff Buettner shared, "We were honored to assist Superior in its transition to the new ownership structure. The dynamics of the energy sector have experienced rapid change, and we believe that the additional scale and broader platform provided by Tri-Point will optimize Superior's long-term growth opportunities."
John Hommel, Senior Vice President with GreatBanc Trust Company who served as Superior's ESOP trustee, expressed, "In any transaction involving an ESOP-owned company, it is our fiduciary responsibility to make decisions in the interest of the plan participants. In this instance, the sale of Superior generated a very significant conversion from at risk equity to cash for the ESOP participants. This transaction required a very thorough process, which included a tremendous amount of analysis prior to determining what was best for all plan participants. The sale of Superior was determined to be a major win for the ESOP participants, as supported by their successful pass-through vote, and ultimately allowed us to approve the transaction."
Other advisors to the Company and its Board of Directors included Morgan, Lewis & Bockius LLP.
About Superior Fabrication, Inc.
Established in 1997 and headquartered in Elk City, Oklahoma, Superior Fabrication, Inc. ("Superior" or the "Company") is a custom fabrication company that specializes in the design and manufacture of oil and natural gas production, transmission, and refinement equipment including separators, filters, and treatment vessels. Since 2005, the Superior Fabrication Employee Stock Ownership Plan solely owned all of the Company's stock. Superior has a presence throughout Oklahoma, Texas, and Utah.
About GreatBanc Trust Company
GreatBanc Trust ("GreatBanc") is nationally recognized as a highly skilled, independent trustee specializing in Employee Stock Ownership Plan (ESOP) fiduciary oversight. Representing plan participants and beneficiaries, GreatBanc provides technically superior fiduciary services for qualified plans of companies facing an ownership transition, as well as for companies with ongoing ESOP needs.
About ButcherJoseph & Co.
ButcherJoseph & Co. ("ButcherJoseph") is an investment bank headquartered in St Louis with coverage in Chicago, Washington, DC, and Charlotte, NC. ButcherJoseph provides investment banking advisory and valuation and opinion services to middle market companies. With more than $7 billion in successfully completed Employee Stock Ownership Plan ("ESOP") transactions, ButcherJoseph & Co. is known as a leader in the ESOP field.