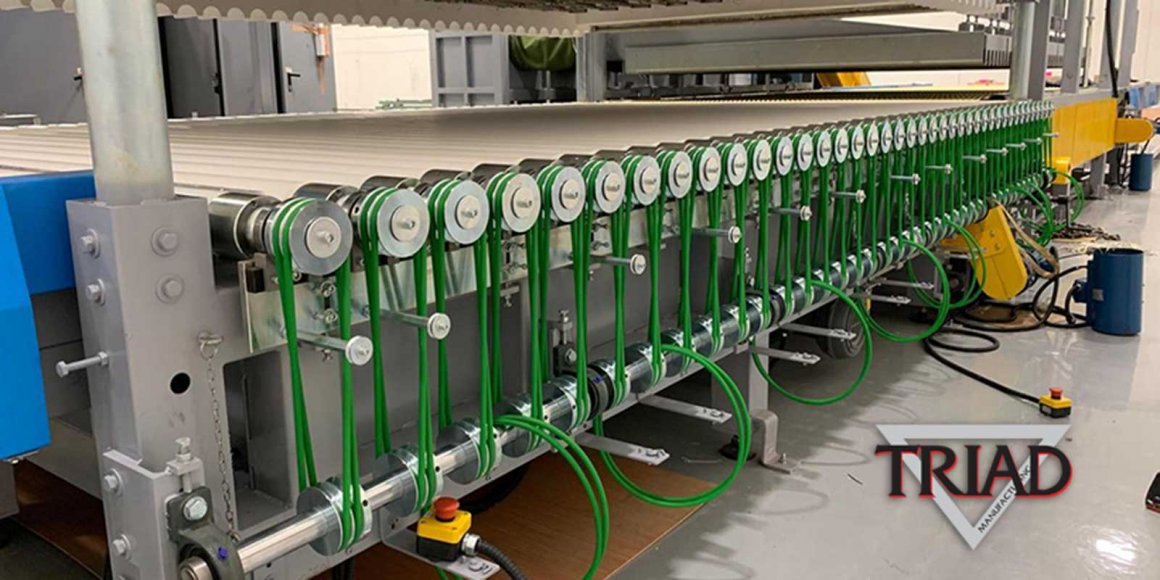 February 2016
ButcherJoseph & Co. served as the exclusive financial advisor to Triad Manufacturing ("Triad" or the "Company") in its sale to the Triad Manufacturing Employee Stock Ownership Plan ("ESOP"). Headquartered in St. Louis and led by Co-Presidents Mike McCormick, Bob Hardie and Dave Caito, Triad has been manufacturing custom fixtures and retail store environments for almost 25 years.
Bob Hardie explained, "Selling our company to an ESOP allows us to reward the employees who were instrumental in growing our company from a small operation with a couple of machines to the world-class company that it is today with a million square feet of operations in St. Louis as well as our operations in China and Brazil. We are proud to preserve the legacy that we built as a team."
One of ButcherJoseph's co-founders and managing partners, Keith Butcher, commented, "This was an extremely thorough transaction process in which we helped Triad explore all of the Company's exit scenarios before concluding that a sale to an ESOP would best fit their objectives. We continue to appreciate the opportunity to serve successful companies all over the country, and we are increasingly impressed with the number of high-quality businesses like Triad that reside right here in our backyard of St. Louis, Missouri."
About Triad Manufacturing
Founded in 1991 in St. Louis, Triad Manufacturing ("Triad") designs, engineers, manufactures, distributes and installs retail selling environments for an extensive list of domestic and international customers. Triad develops long-term relationships with core customers and collaborates on concept development, which results in Triad's fixtures being used as marketing beacons for its customers.
About ButcherJoseph & Co.
ButcherJoseph & Co. ("ButcherJoseph") is an investment bank headquartered in St Louis with coverage in Chicago, Washington, DC, and Charlotte, NC. ButcherJoseph provides investment banking advisory services to middle market companies. With more than $7 billion in successfully completed Employee Stock Ownership Plan ("ESOP") transactions, ButcherJoseph & Co. is known as a leader in the ESOP field.