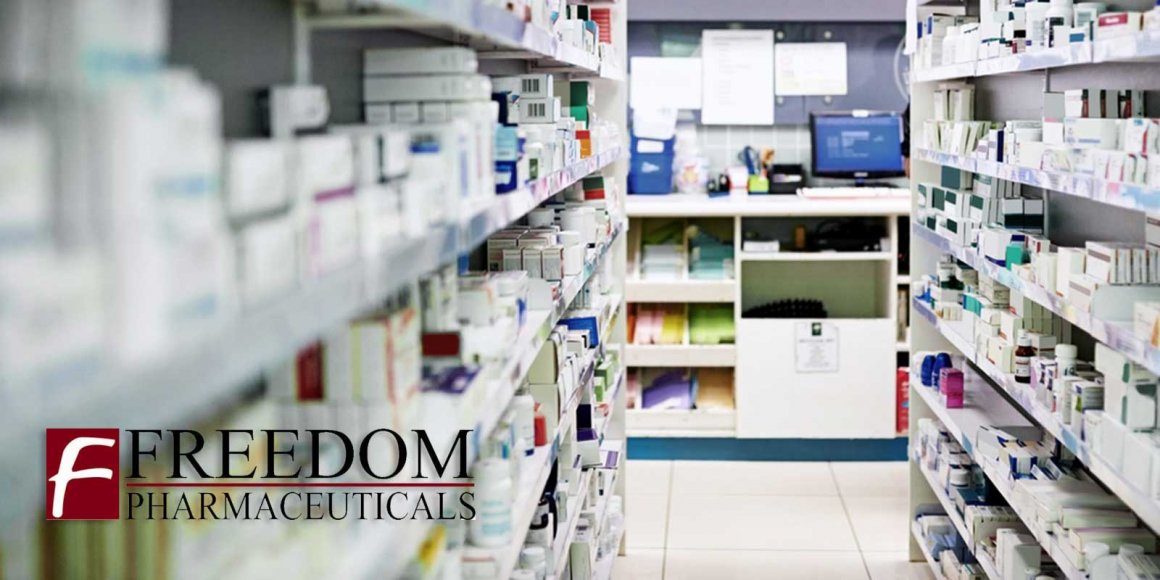 April 2013
ACQUISITION OF UNITED STATES BASED FREEDOM PHARMACEUTICALS
FAGRON CREATES A STRONG AND NATION-WIDE U.S. COVERAGE, IMMEDIATELY DELIVERING EXTRA VALUE TO CUSTOMERS
Waregem (Belgium) / Rotterdam (the Netherlands)1* 25 April 2013
Arseus announces today the acquisition of Freedom Pharmaceuticals, a leading supplier of pharmaceutical raw materials, excipients, bases and capsules to independent compounding pharmacies throughout the United States. In 2013, Freedom Pharmaceuticals expects to achieve turnover of approximately US$ 25 million with an EBITDA margin above the average for the Fagron Group. Fagron paid a multiple of 5.5 times EBITDA for this acquisition. Freedom Pharmaceuticals will be consolidated as of 1 April 2013.
The acquisition of Freedom Pharmaceuticals, a privately held company located in Tulsa, Oklahoma, strengthens Fagron's global market leadership, creates a presence throughout the United States and allows Fagron to immediately deliver extra value to its customers. Fagron is perfectly positioned to provide compounding pharmacies in the United States with innovative products and concepts, as well as value added services and training, through its offices in St. Paul, MN; Aurora, CO; Scottsdale, AZ; Tucson, AZ; and Tulsa, OK. The addition of Freedom Pharmaceuticals to the existing U.S. operations will allow Fagron to achieve clear and immediate benefits in operations, marketing and sales. Ger van Jeveren, CEO of Arseus and Fagron: "We are delighted that in addition to B&B Pharmaceuticals, we now welcome Freedom Pharmaceuticals to the Fagron Group. Both acquisitions play an essential role in Fagron's strategy to strengthen our global market leadership in pharmaceutical compounding and to create a strong and nationwide presence in the United States. Due to the excellent track record and the quality of the organisation of both Freedom Pharmaceuticals and Fagron, we expect a rapid and smooth integration. In addition, the Executive Committee of Fagron has decided to appoint Jake Jackson, President & CEO of Freedom Pharmaceuticals, as President of Fagron North America and a member of the Fagron Executive Committee as of 1 January 2014. "
Jacob (Jake) Jackson, President of Freedom Pharmaceuticals: "I am looking forward to combining forces with the Fagron Group. Fagron's global and rapidly expanding network offers great potential to roll out successful and unique products and concepts internationally. Our clients will benefit from an excellent range of more than 1500 high quality products and services, and our employees will enjoy opportunities for further development in an international environment. Further, I look forward to the opportunity of serving as President of Fagron North America and contributing to the future growth and expansion of both Freedom Pharmaceuticals and the Fagron Group"
About Freedom Pharmaceuticals
Freedom Pharmaceuticals (www.freedomrxinc.com) was founded in 2010 in Tulsa, Oklahoma and has over 40 employees in Tulsa, OK and Tucson, AZ. In 2012, Freedom Pharmaceuticals more than tripled its sales, product offering and personnel. The cGMP production facilities of Freedom Pharmaceuticals meet all requisite United States Pharmacopeia/National Formulary (USP/NF) and British Pharmacopeia (BP) standards. Freedom Pharmaceuticals is an FDA (Food and Drug Administration) registered supplier of pharmaceutical raw materials.
About Fagron
Fagron was founded in 1990 in Rotterdam (the Netherlands) by Ger van Jeveren, the current CEO of both Fagron and Arseus. In only 20 years, Fagron developed from a local player to the global market leader in pharmaceutical compounding. With 1,300 employees active in 30 countries worldwide, Fagron provides over 200,000 pharmacies with high quality concepts and innovations making it possible for them to provide tailor-made pharmaceutical care to their patients. The acquisition of Freedom Pharmaceuticals is the third acquisition in the United States for the Fagron division. These acquisitions form an integral part of the strategy of Fagron to create a strong and nationwide presence in the United States. In 2013, Fagron will further strengthen its global market leadership in the rapidly growing market for pharmaceutical compounding through an active buy-and-build strategy, starting up greenfields and robust organic growth.
Other information
Allen & Overy served as advisor to Arseus. Polsinelli Shugart and Butcher Joseph Hayes served as advisors to Freedom Pharmaceuticals.
1* This press release was sent out by Arseus NV and Arseus BV.
In the event of any discrepancy between the Dutch translation and the original English version of this press release, the latter shall prevail.
For more information:
Constantijn van Rietschoten
Director of Corporate Communications
+31 88 33 11 222 (office)
+31 6 536 91 585 (mobile)
constantijn.van.rietschoten@arseus.com
3/3
Profile of Arseus
Arseus is a multinational group of companies that supplies products, services and concepts to professionals and institutions in the healthcare sector in 30 countries around the world. Arseus has four divisions and operates in the markets for pharmaceutical compounding for pharmacies, dental products, medical and surgical products and medical ICT solutions. The Belgian company Arseus NV is located in Waregem and is listed on NYSE Euronext Brussels and NYSE Euronext Amsterdam. The operational activities of the Arseus group are driven by the Dutch company Arseus BV. The head office of Arseus BV is located in Rotterdam.