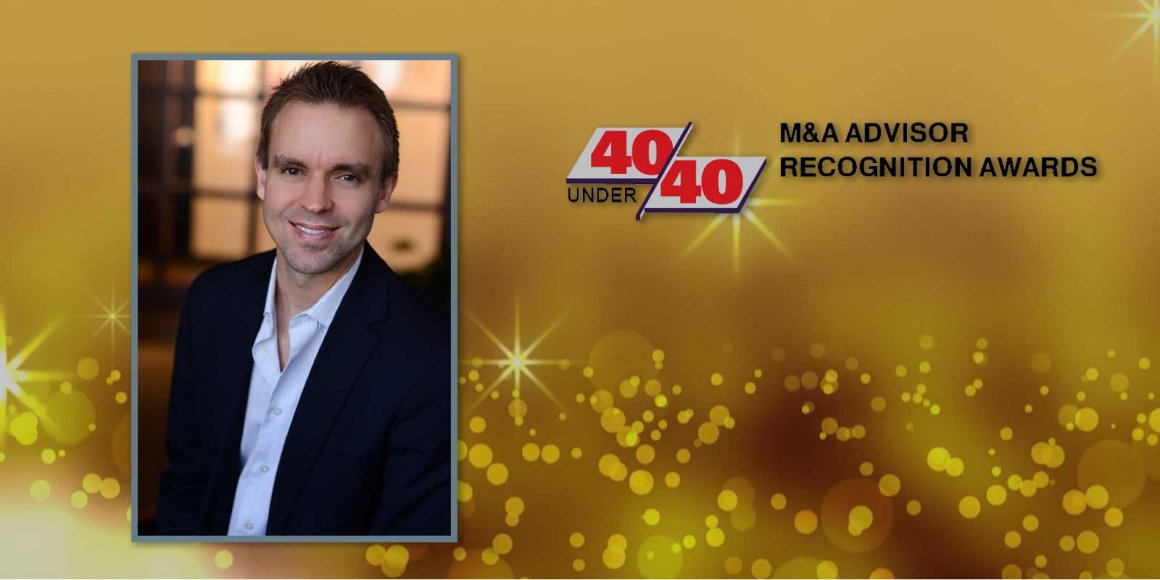 June 2015
ButcherJoseph & Co. is proud to announce that David Lake, Vice President, was selected as a winner of The M&A Advisor's 40 Under 40 Emerging Leaders Award in the Dealmaker category. David was chosen for his accomplishments and expertise in the industry from a pool of international nominees by an independent judging panel of distinguished business leaders.
The M&A Advisor, renowned globally for its recognition of leading M&A, financing and turnaround professionals, created this event to promote mentorship and professional development amongst the emerging business leaders.
"In 2010 we initiated the 40 UNDER 40 Awards to recognize the emerging leaders of the M&A, Financing and Turnaround industries," said David Fergusson, President and Co-CEO of The M&A Advisor. "It is our belief that this group of accomplished women and men will have a significant effect on the advancement of our industry. And it is our great pleasure to recognize them and provide a forum for them to meet and engage with one another."
During his tenure at ButcherJoseph, David has advised a diverse group of middle market companies on mergers and acquisitions, capital raising, and strategic advisory assignments. He has completed engagements in a variety of industries including healthcare, business services, manufacturing, real estate, and consumer products.
David's previous investment banking experience includes extensive deal work in leveraged finance as well as sell-side and buy-side M&A advisory. He has worked with both publicly listed and privately held companies, including cross-border engagements.
On Monday, June 29th, The M&A Advisor will host a black tie Awards Gala at the Roosevelt Hotel in Manhattan to introduce the 40 Under 40 Emerging Leaders Award Winners to the business community and celebrate their achievements. The Awards Gala is a feature of the 2015 Emerging Leaders Summit – an exclusive event pairing current and past 40 Under 40 winners together with their peers and industry stalwarts.
About The M&A Advisor
Since 1998, The M&A Advisor has been presenting, recognizing the achievement of and facilitating connections between the world's leading mergers and acquisitions, financing and turnaround professionals with a comprehensive range of services including M&A SUMMITS; M&A AWARDS; M&A CONNECTS™; M&A ALERTS™, M&A LINKS™, M&A DEALS, MandA.TV and M&A MARKET INTEL™.
About ButcherJoseph & Co.
ButcherJoseph & Co. ("ButcherJoseph") is an investment bank headquartered in St Louis with coverage in Chicago, Washington, DC, and Charlotte, NC. ButcherJoseph provides investment banking advisory services to middle market companies. With more than $5 billion in successfully completed Employee Stock Ownership Plan ("ESOP") transactions, ButcherJoseph & Co. is known as a leader in the ESOP field.